Traffic sign bases

Traffic sign bases
Traffic sign bases
NICROBASE traffic sign bases by Nicromet® are stable and robust elements that replace concrete weights, sandbags or rims.
They are perfect for use as vertical traffic signs for temporary or permanent traffic management or to separate parts of the road for the duration of roadworks.
They are equipped with universal mounting holes adjusted to the most frequently used signs, and their modular combinability significantly increases the range of applications.
The PVC material used to manufacture NICROBASE bases makes them resistant to impact and adverse weather conditions.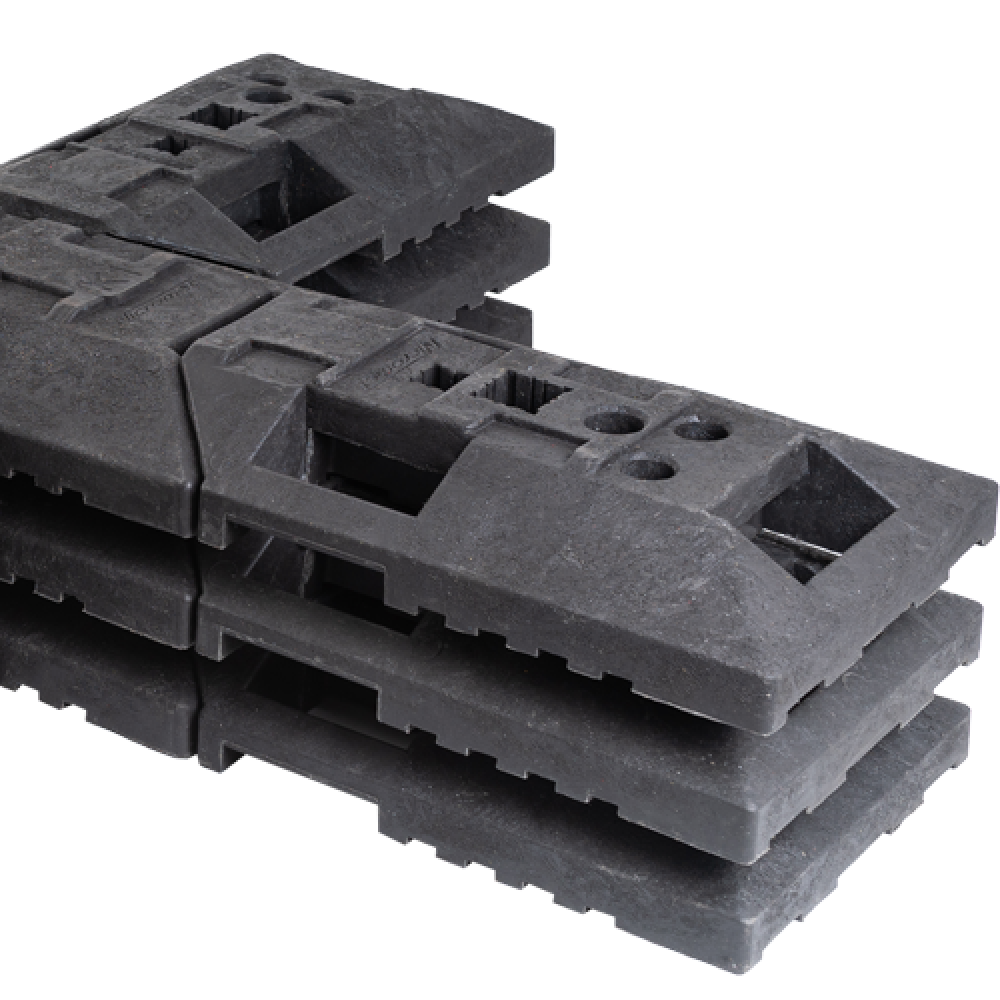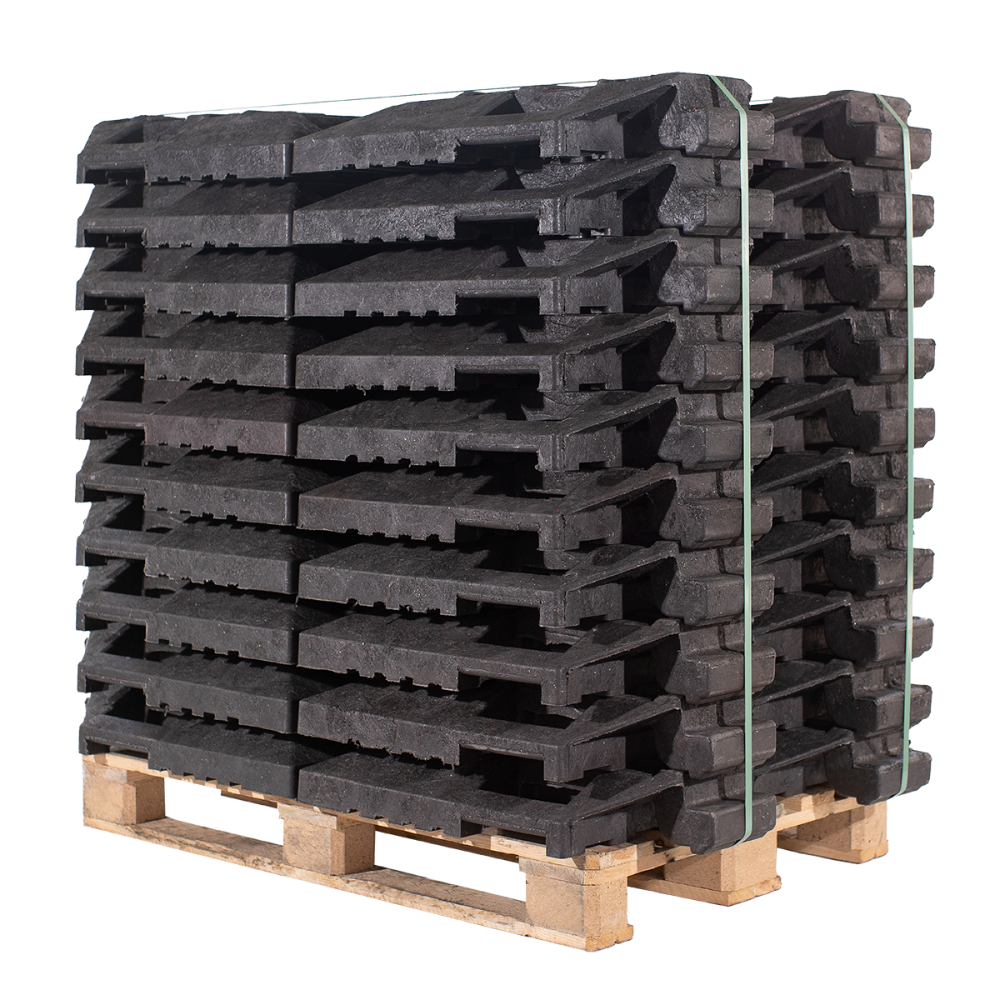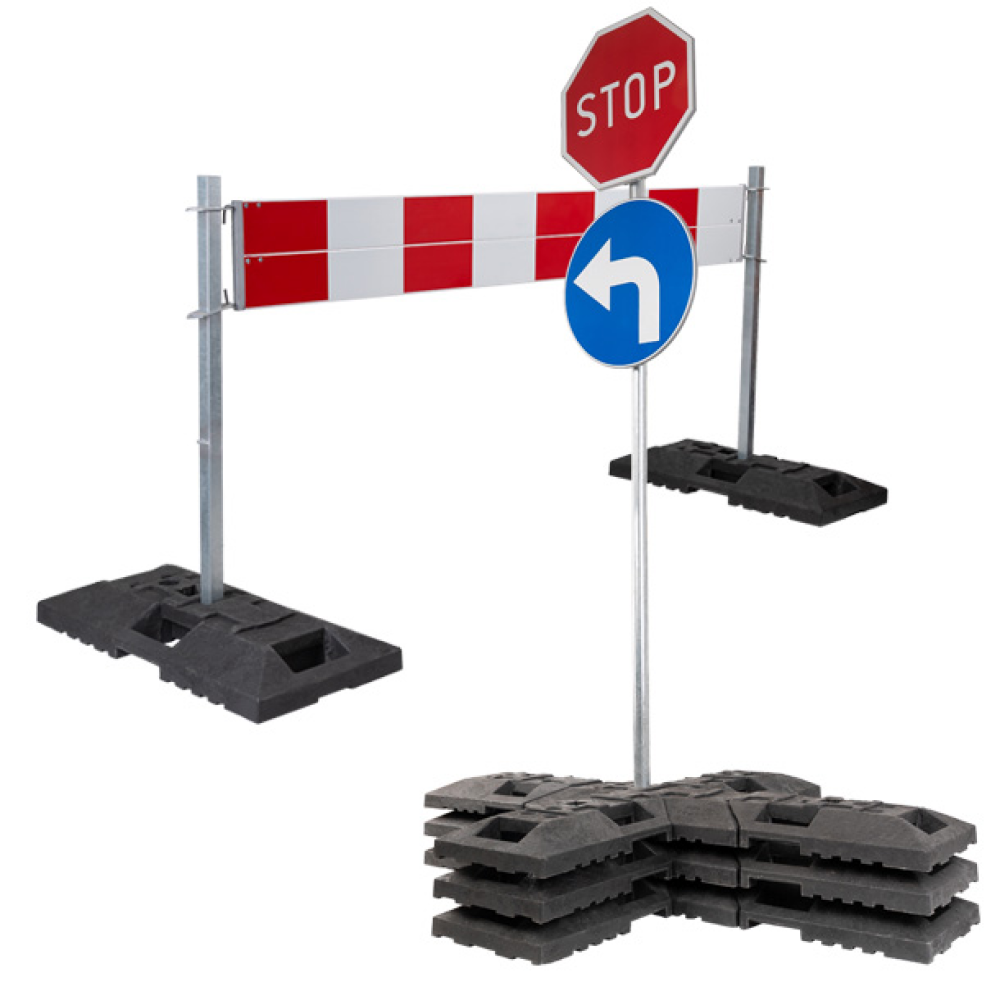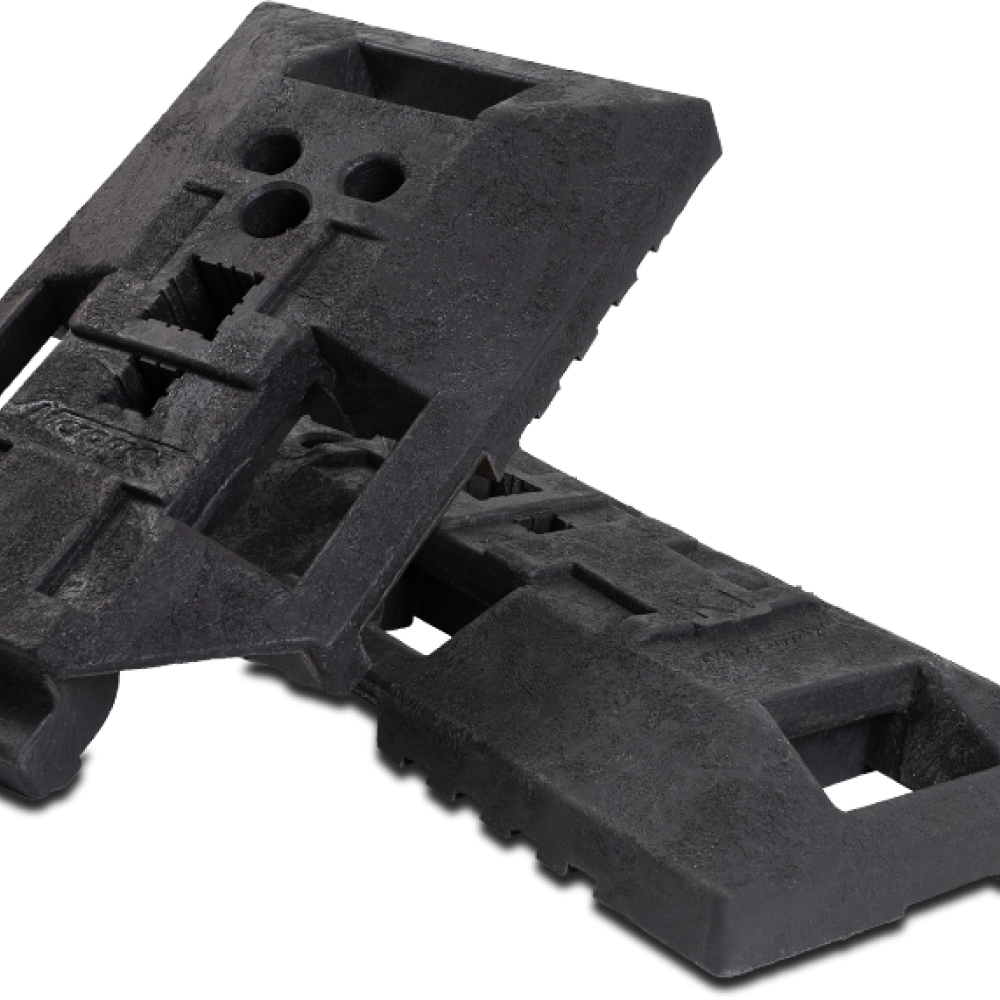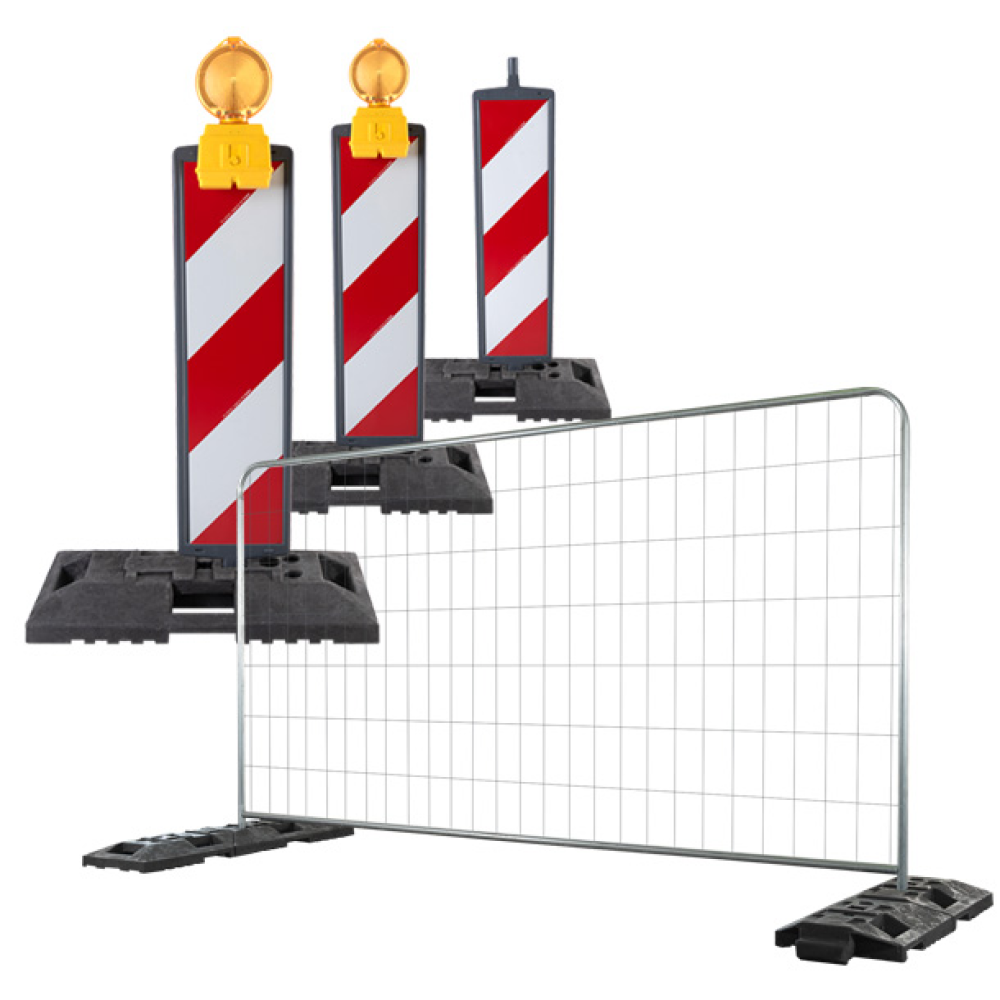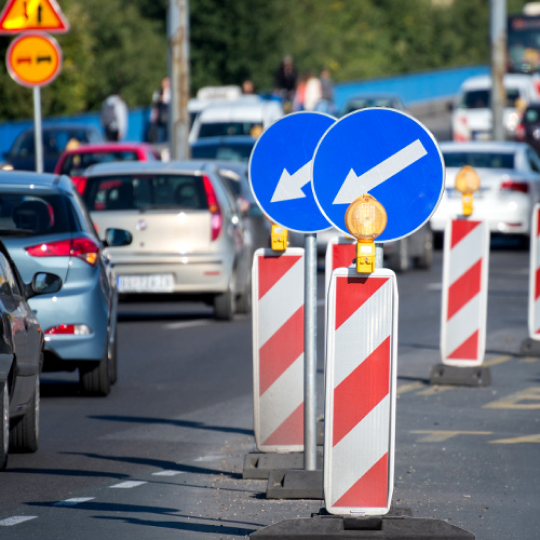 FEATURES
modular design; a simple solution that does not require special fasteners or glueing and allows you to join several bases together for increased weight and stability,
made from recycled PVC,
no shifting or slipping when placed on the road/location of choice,
universal mounting holes,
multi-level solution (stacking),
quick and easy assembly; requires no special preparation of the surface,
high mechanical and wear resistance; long service life,
increased road safety,
safe for cars on the road; resistant to high pressures if ran over by a car,
UV and frost resistant,
no need to weigh down the bases with sandbags, etc.
APPLICATIONS
separating restricted traffic areas along roadways and marking vehicle riding lines
marking narrowed lanes, e.g. during roadworks,
marking roadway edges; changing traffic flow,
separating traffic lanes,
maintaining large-scale signs for information boards and temporary fencing,
ogrodzeń tymczasowych,
closing-off restricted areas at car parks,
securing construction sites or events — openwork fencing,
signs along roads, highways, railroads, airports.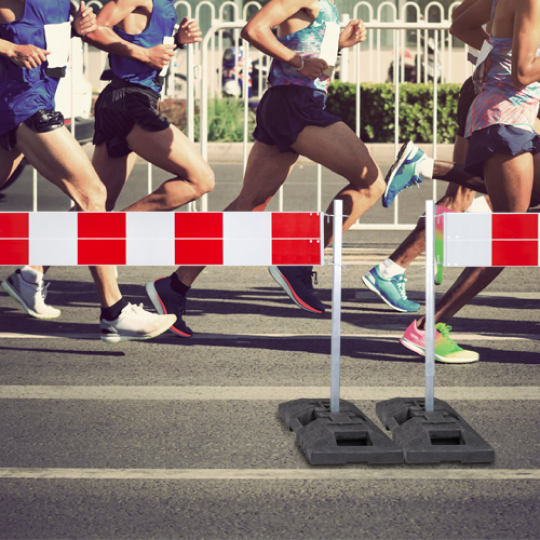 Top quality in harmony with nature
We are a mature company that believes in responsible recycling practices.
We know perfectly well that long-term success is only possible when a company operates in harmony with nature and the environment.
For this reason, we are constantly modernising our manufacturing facilities, reducing emissions and increasing energy efficiency.
Environmental protection is very important to us and has become an integral part of our company strategy.